When buying a new house or renovating an old one, we mainly focus on the interiors and tend to give minor importance to balconies, gardens, terraces, yards i.e. the outdoor areas.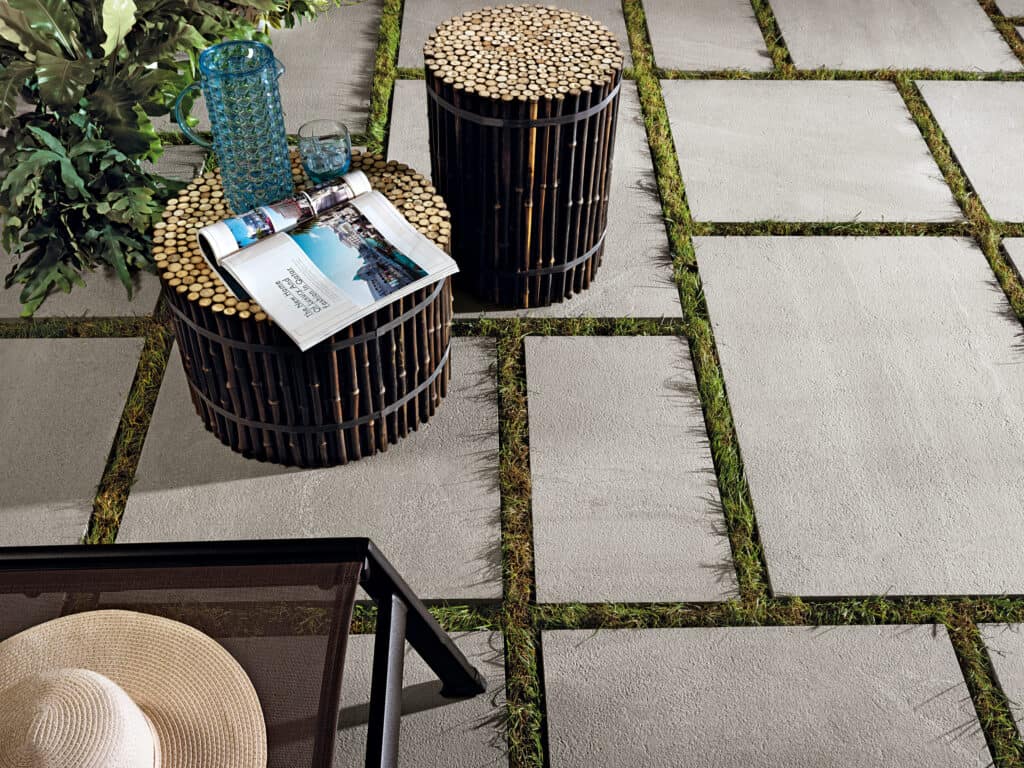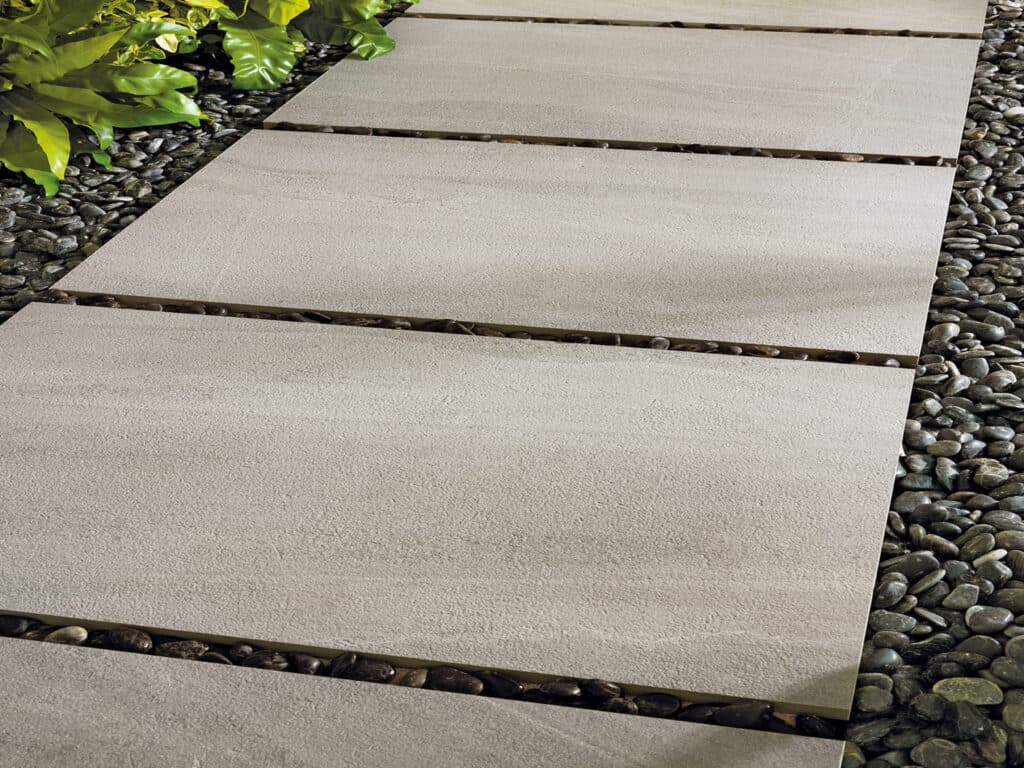 The outdoor space is the gateway to any home, and it is therefore a fundamental area where designers, decorators, architects and individuals can express their creativity.
Ceramic tiles are a safe material because they are hypoallergenic, resistant to microbes and suitable in a wide range of situations. Their size does not alter due to changes in temperature, they are resistant to frost and aggressive chemical detergents. They are completely recyclable because they do not contain plastic, and lastly they do not burn.
However, outdoor floors have to fulfill certain requirements that are different from indoor ones. The choice therefore cannot only be aesthetic but must also take into consideration:
The designated use and the local weather conditions.
The outdoor 20mm thick slabs designed by Sichenia, are created specifically to solve the problems related to furbishing outdoor spaces. Aesthetic quality and high technical performance combine to guarantee a lasting and carefree solution.
It is a product that resists to thermal shock and atmospheric agents, it is also waterproof, non-slip, resistant to heavy loads and resistant to mold and stains.
The high thickness allows greater versatility of installation without the use of glue. It becomes the perfect solution for all outdoor environments with earth, gravel or sand bottoms.
With Sichenia's products it is possible to customize outdoor environments thanks to porcelain stoneware, a material that can recreate wood, stone and concrete effects. It offers also new possibilities thanks to the different laying methods:
Installation on screed. For surfaces that will be used by vehicles or subject to very high traffic, install the material by bonding it to the cement screed. Leave a tile gap of at least 2 mm and respect expansion joints.
Dry installation on gravel or sand. Can be simply laid directly on the ground or on any flat screed.
Raised installation on screeds. With raised installation on flat screeds, floating floors can be laid on fixed spacing supports, which can be adjusted manually or with a height adjuster. Thanks to the raised supports, floors can be built with gaps at different heights that provide ventilation to the lower layers, thus preventing mold and residual moisture, and enable the flooring system to be installed, maintained and modified with ease.
Laying on grass. Dry laying on grass allows the creation of paths and areas that integrate well both with the surrounding landscaping and a variety of architectural contexts. Used in this way, it is ideal not only for gardens and pathways but also for larger private and public parks and leisure areas.
20mm esterno outdoor pavimenti da esteno pavimenti spessorati posa su erba spessorato